From fiber to fabric
---
Only premium yarns from Austrian yarn suppliers are used for our fine boiled wool. All production steps, from knitting and felting to the final inspection, take place at our factory in Ötztal-Bahnhof in Austria.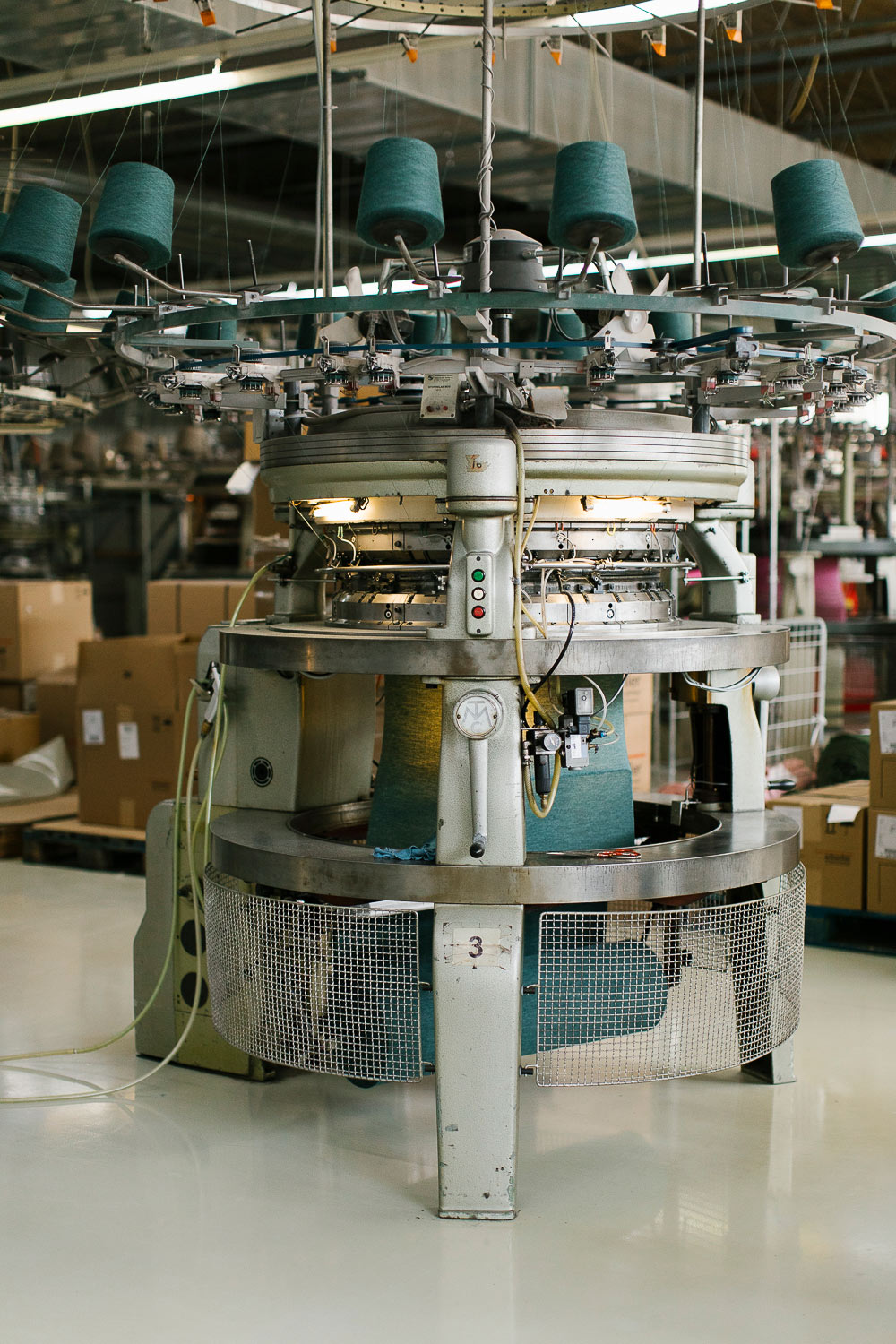 Knitting
We have different circular knitting machines which we use to knit a tube. The starting material for our felted wool fabrics is always a knitted tube with different knitting stiches.
Felting
We wet-felt the fabric by washing with a specific program to get the look & feel we need. We use only water for our wet processing. The fabric changes its structure and it shrinks bay 20-60% depending on the intensity of the treatment. After felting, the fabric is 8-20 times more resistant than the knitted basic material.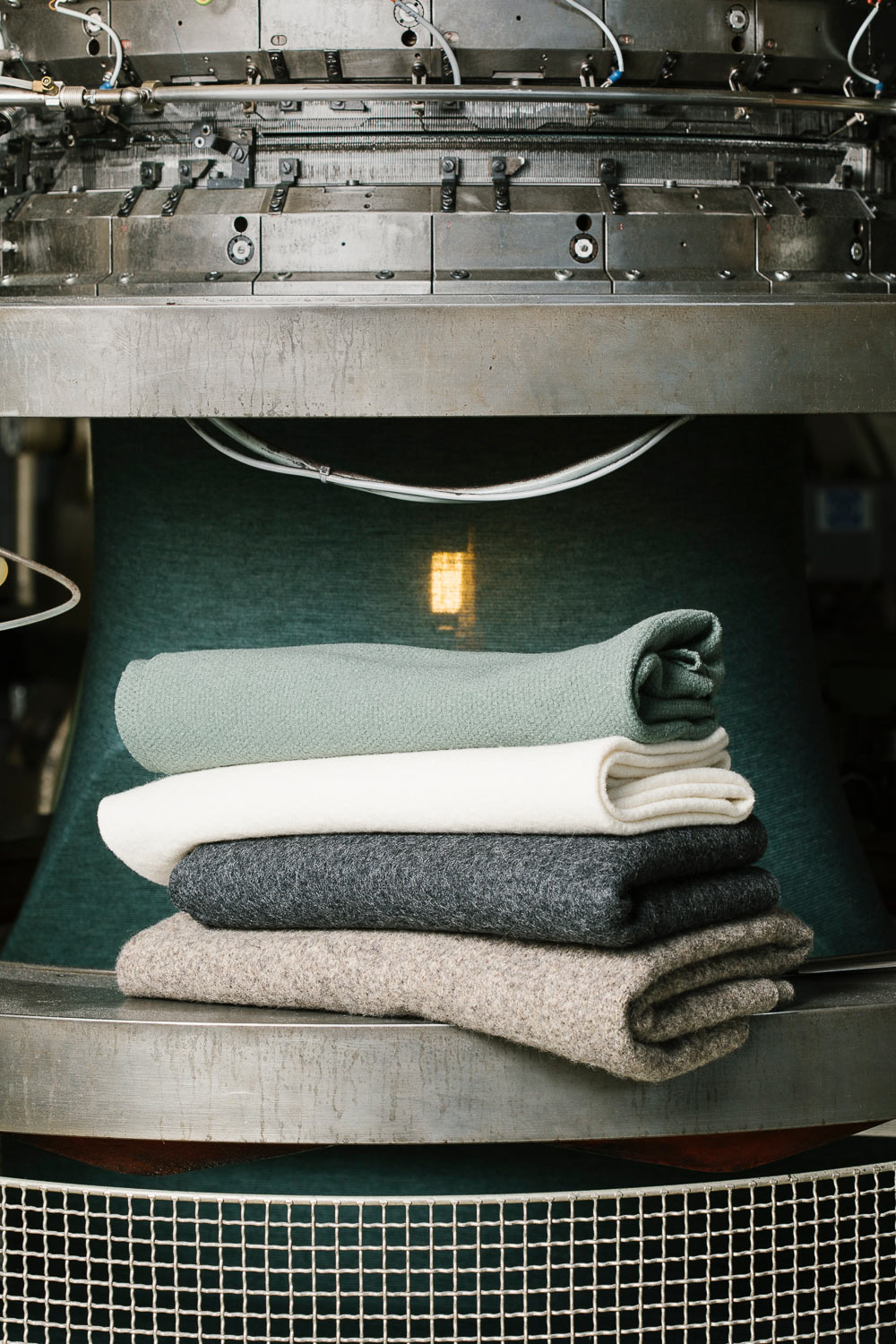 Postprocessing
We cut the wet felted knitted wool tube, rope, dry and iron it. Afterwards each bulk is proofed manually by our quality manager to guaranty our quality standards.