The origins of our wools
---
We soure the wools for our unique felts largely from regional sheep farmers in Europe.
For particularly fine qualities we also procure merino wool, alaca, yak, and camel. All our wools are mulesing-free.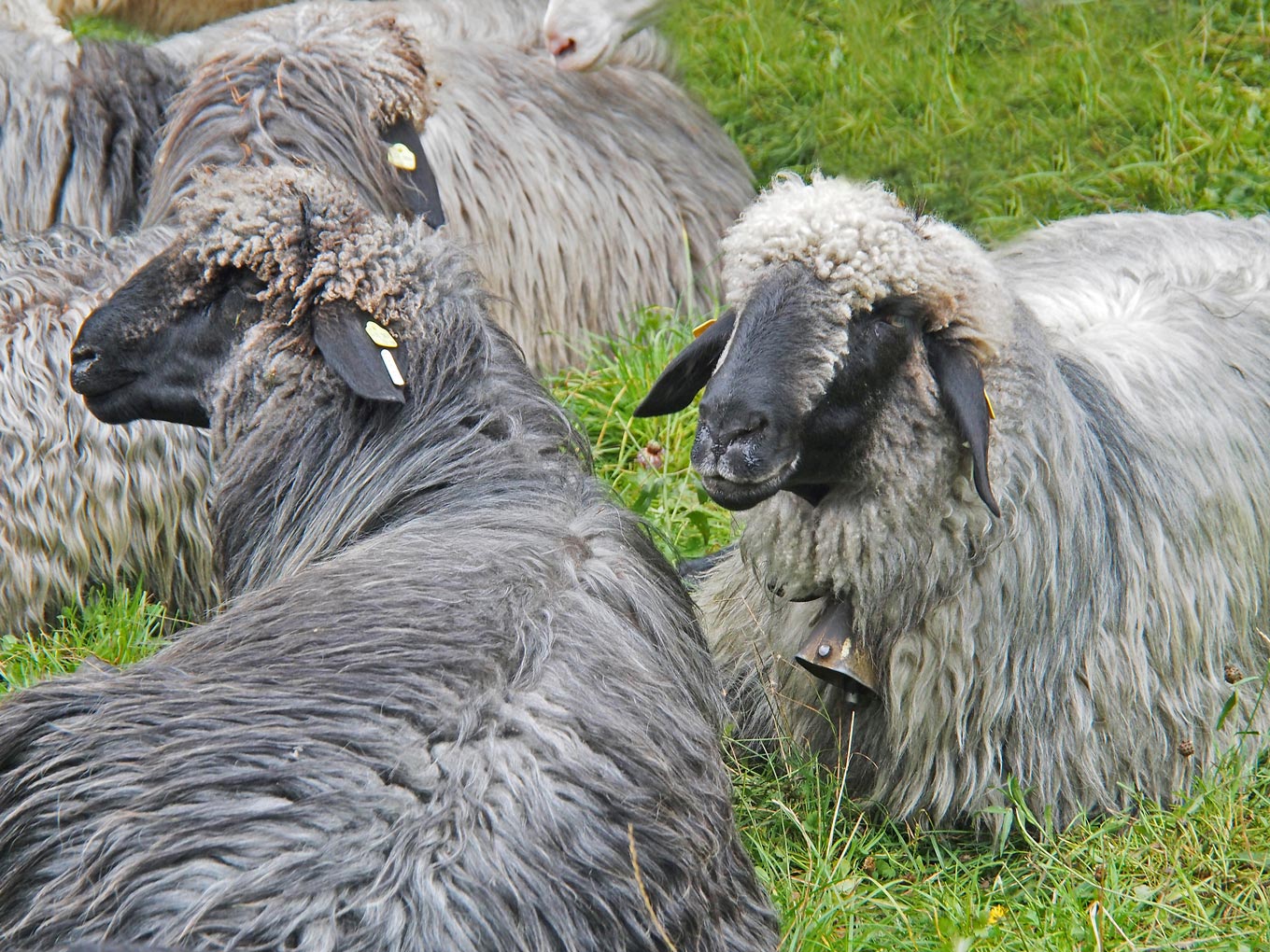 Tyrolean Stonesheep
One of the oldest sheep breeds worldwide. The breed derives from the Neolithic Torfsheep and is native in Tyrol. With its warm and resistant coat, a combination of coarse upper and fine under coat, these animals brave the harshest weather. The wool impresses by its silky brightness. The Tyrol Stone Sheep is, due to its low number, acutely endangered. There are only about 6.000 sheep left.
Tyrolean Mountainsheep
The cross-breeding of the Tyrol Stone Sheep and the northern Italian Bergamasker Sheep breed feels absolutely comfortable in the harsh, alpine mountain climate. Natural colours characterize the wool.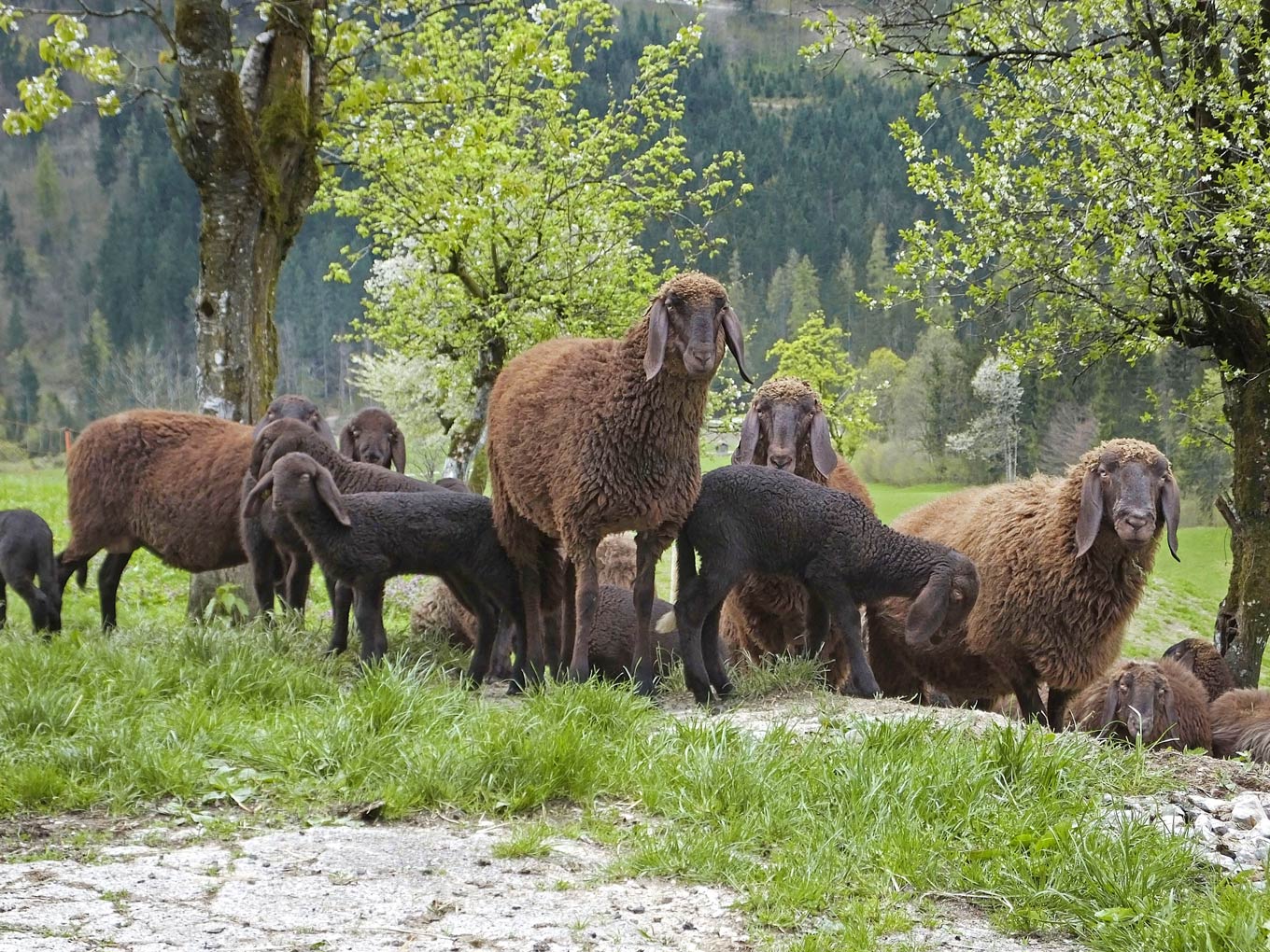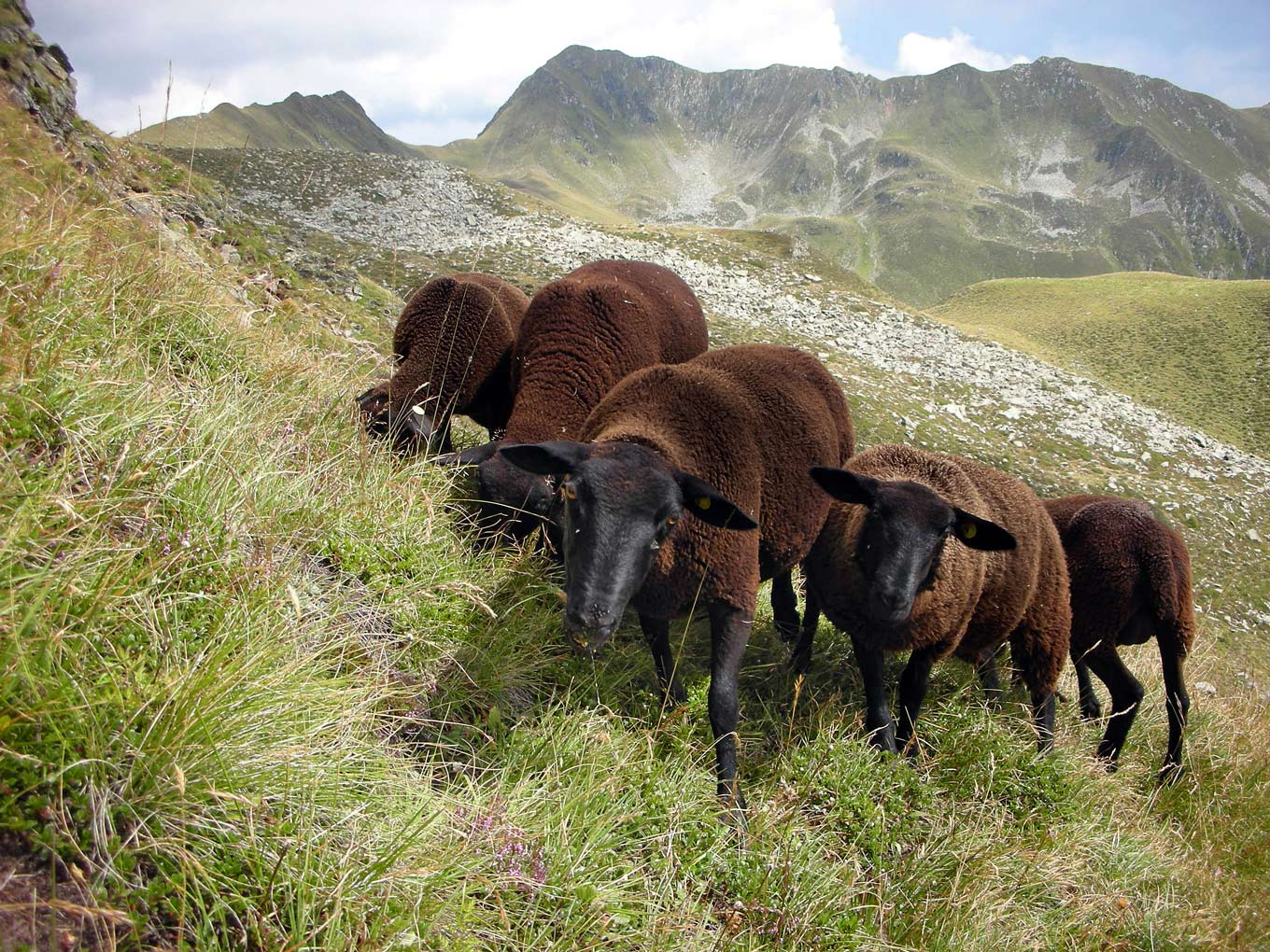 Schwiss Jurasheep
This breed is native in the French part of Switzerland and derives from the Frutig Sheep breed. The wool of this mountain sheep has a particularly fine, nearly merino-like quality.
Coburger Foxsheep
A robust land sheep breed. The speciality of this wool is its reddish brown colour: When they are born, the colour can be from goldish yellow to reddish brown (Golden Fleece); over the years it brightens up but it always keeps its reddish brown shimmer. Current animal population: only some thousand sheep.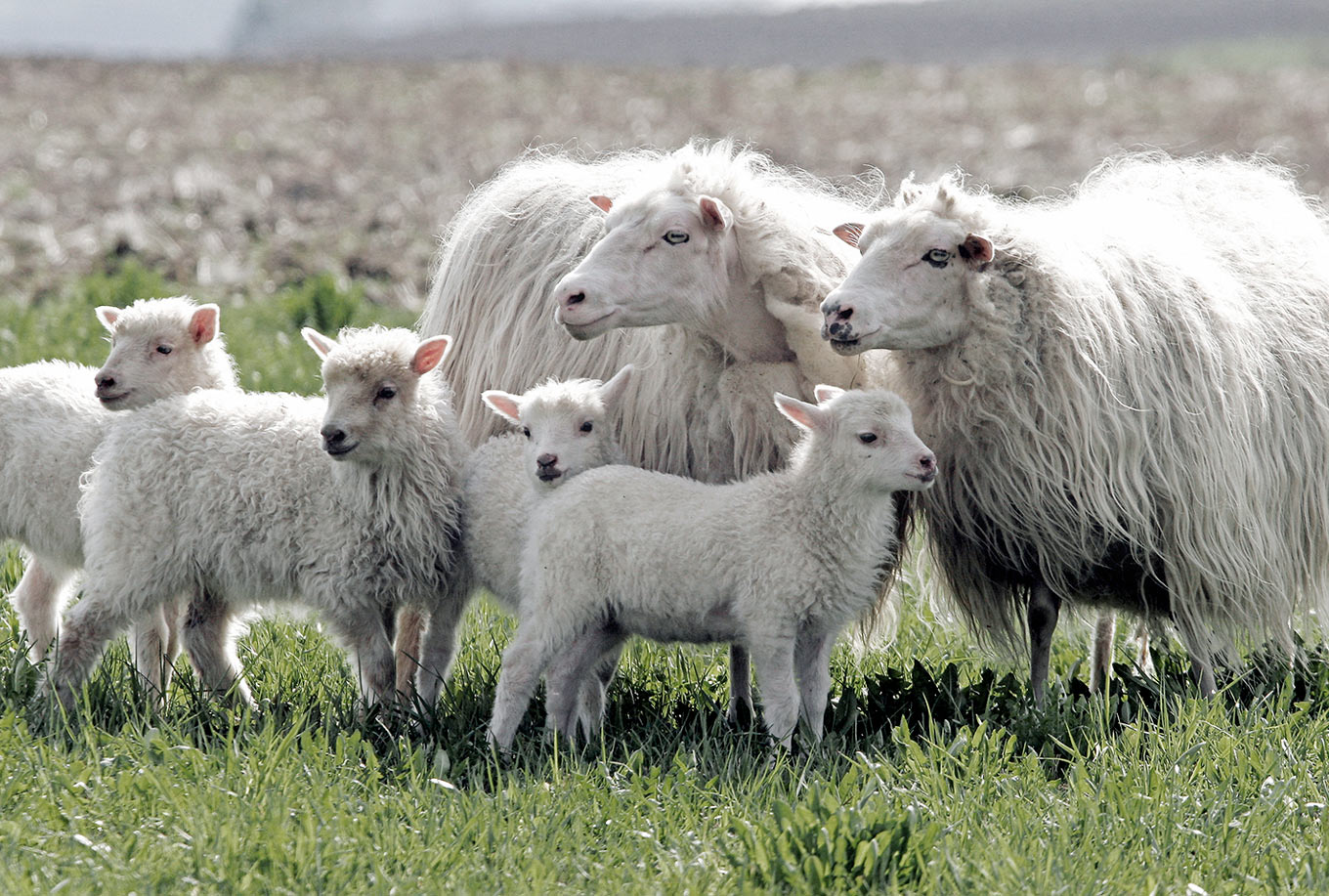 Moorschnucke
This is one of the oldest sheep breeds in central Europe and has been living in moors and marshlands. This is why – in contrast to its fellow species – this sheep can swim. It has a pure white coat with long, rough upper coat that hardly felts and fine under coat. The Moorschnucke was considered almost extinct and was added to the "red list" of the IUCN (World Conservation Union). Meanwhile there are again, due to breeding, 5.000 animals.
Shetlandshep
These sheep come from the harsh Shetland Islands located in the sub- Arctic Atlantic ocean to the north of Scotland. They are small, undemanding and extremely resilient shorttailed sheep. The fine, soft, curly wool comes in many natural colour variants, from which we have chosen "moorit" –a very warm, light brown variety.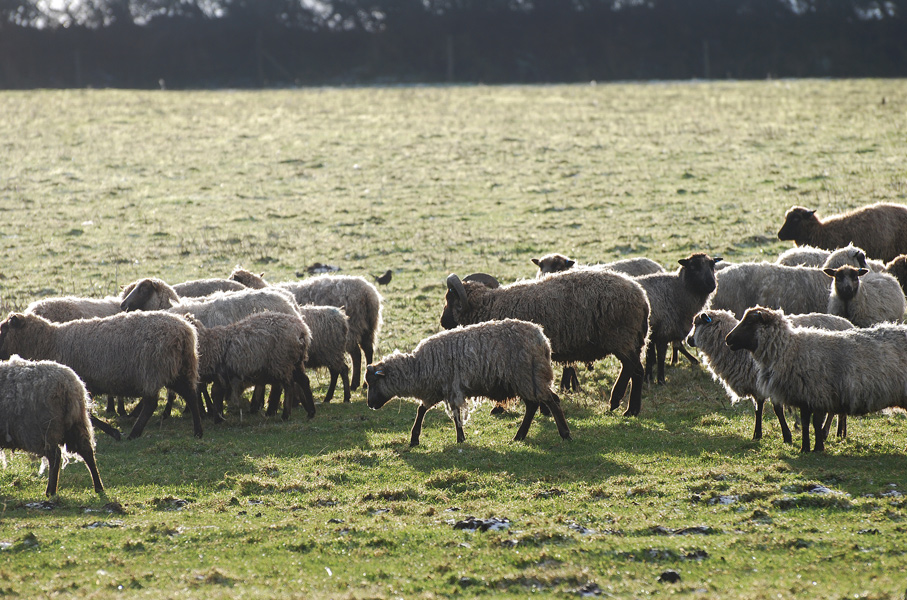 Gotlandsheep
In Gotland, there are still approximately 9000 thoroughbred Gotland sheep – a very traditional and special breed of sheep. Rams and ewes have mighty horns, and their wool is flecked with grey and very soft. Even the Vikings traded the wool and pelts of Gotland sheep.
Tyrolean lamp
Virgin wool is the wool taken from a lamb's first shearing. With an age of six to twelve months their wool is long enough for manufacturing. Virgin wool is unique in its softness and has a high quality.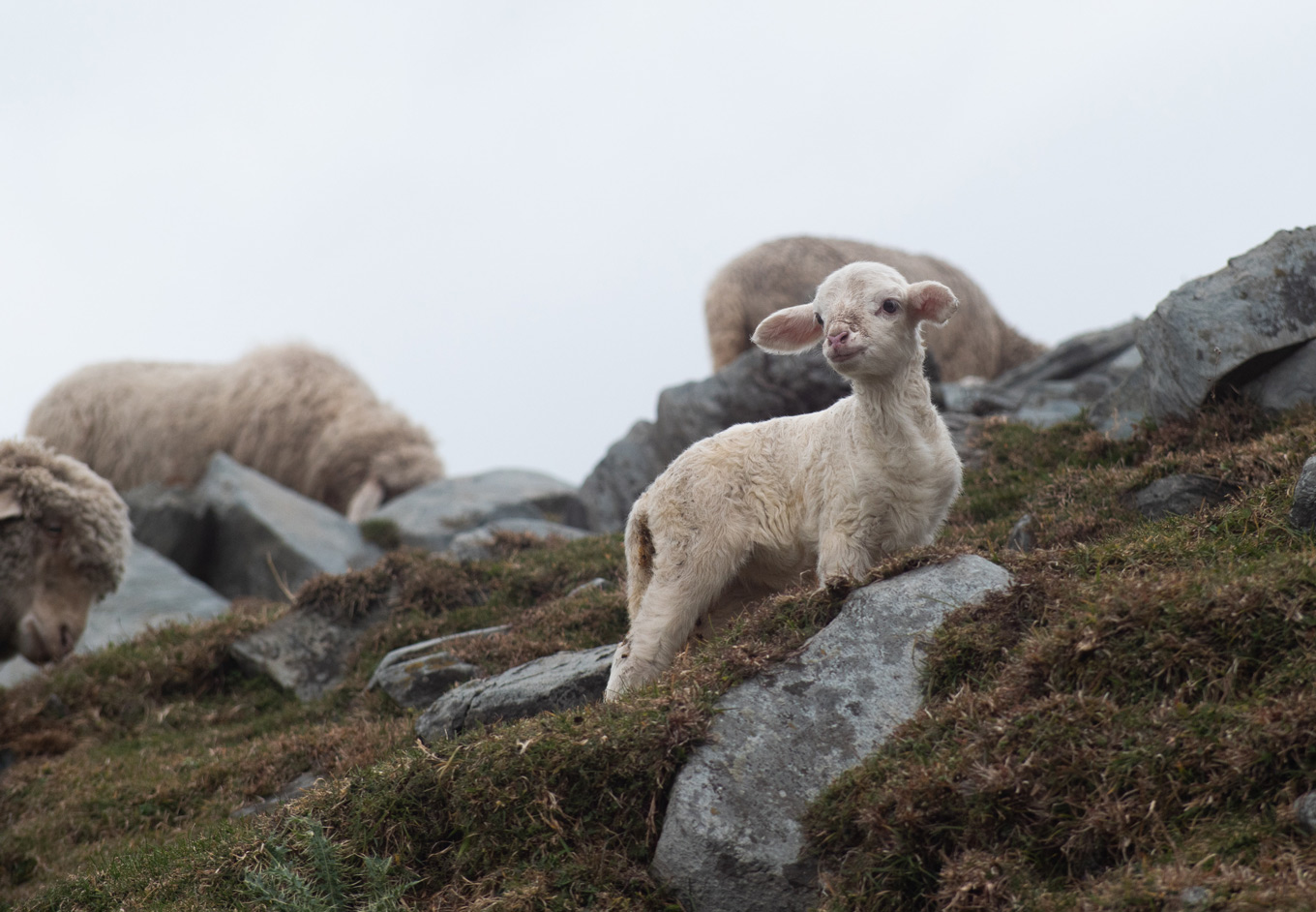 Wool
---
Our main resource is wool. We use it to create unique felts while at the same time we support local sheep farmers and endangered species.
The wool of our nature-slippers is 100 % untreated and uncoloured.
Rare wools - The finest wools in the world
---
The rarest and most precious wools are found in the most life-hostile regions of this planet.
Only those animals who are able to withstand these conditions, can resist. And their wools are just as unique as the animals that are able to survive.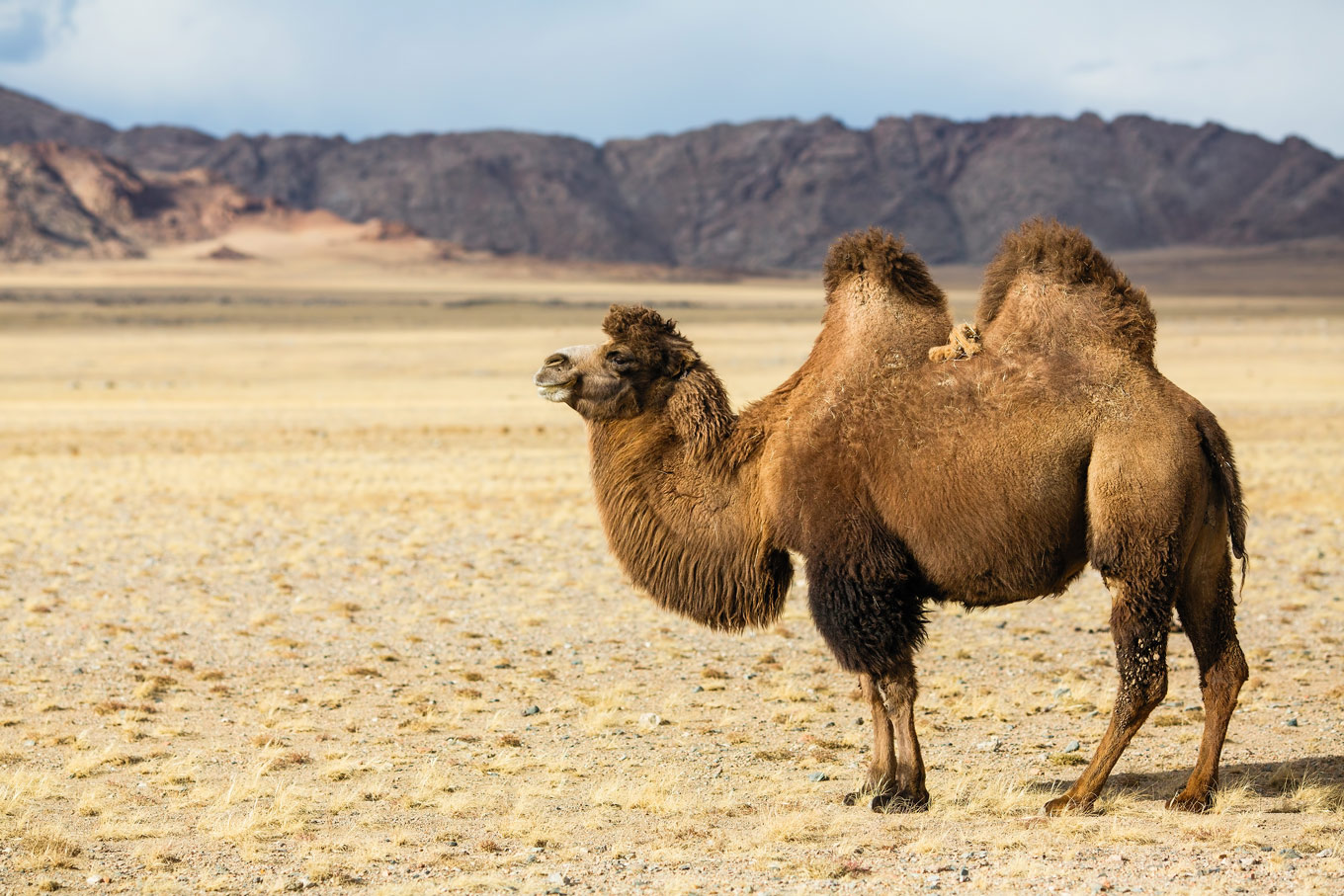 Camel
They are known as true survivors in the desert. Their wool is a precious wool and known for its beautiful color and its smooth fineness.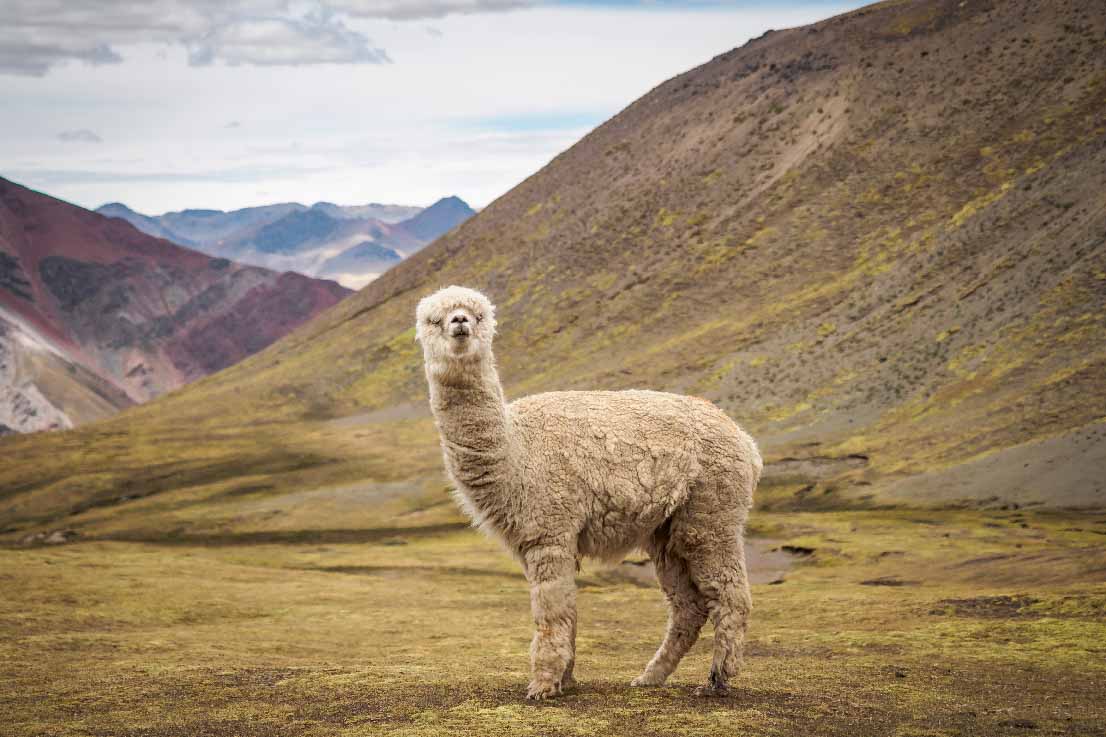 Alpaca
Alpaca wool is very soft and has a silky brilliance. Compared to sheep wool, it is 3 to 5 times warmer. The fiber is extremely strong and robust yet feels soft and smooth.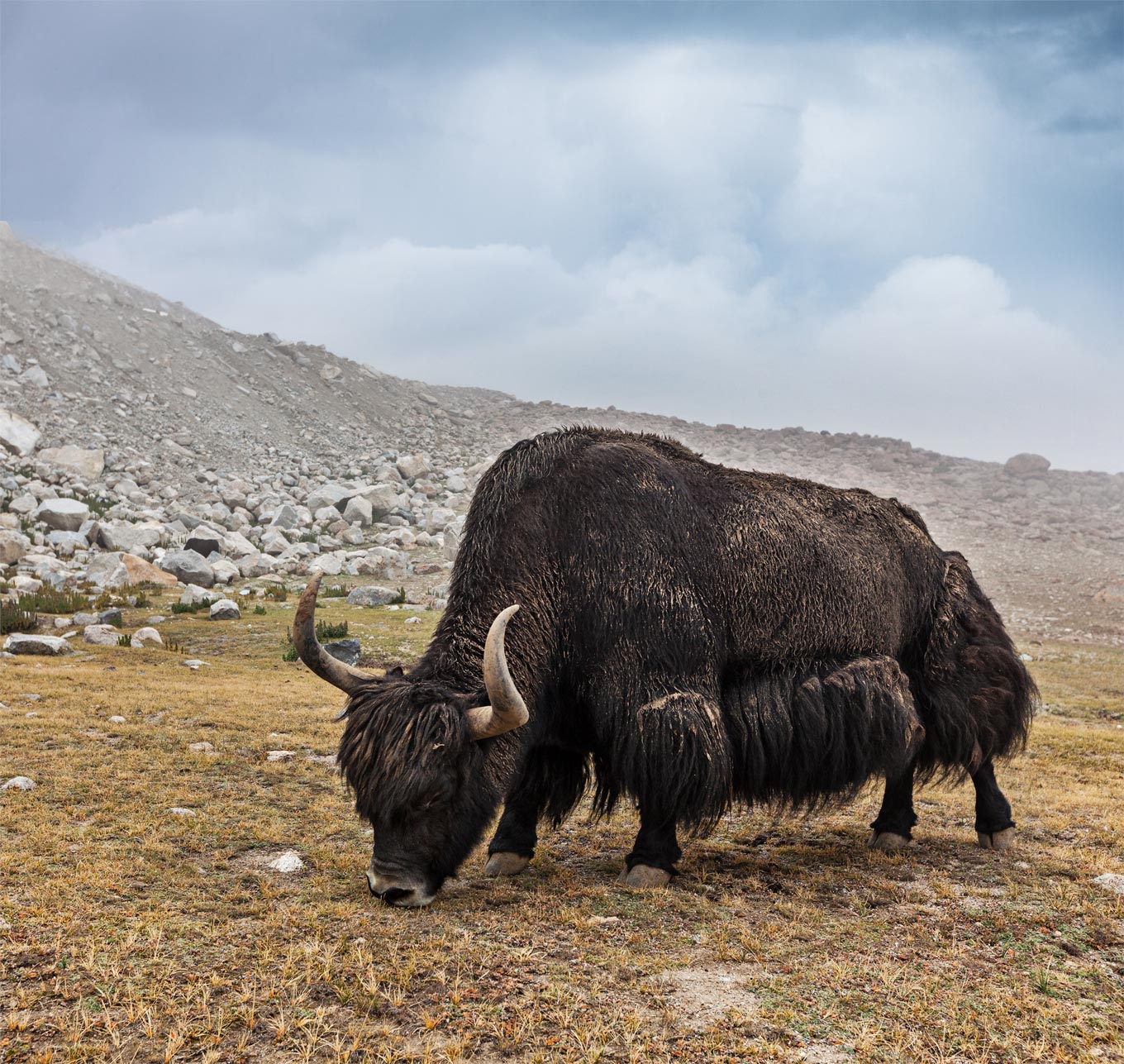 Yak
The wool of the Yak is among the precious wools. Due to its fibre structure it warms even at freezing temperatures.
Natural materials for natural slippers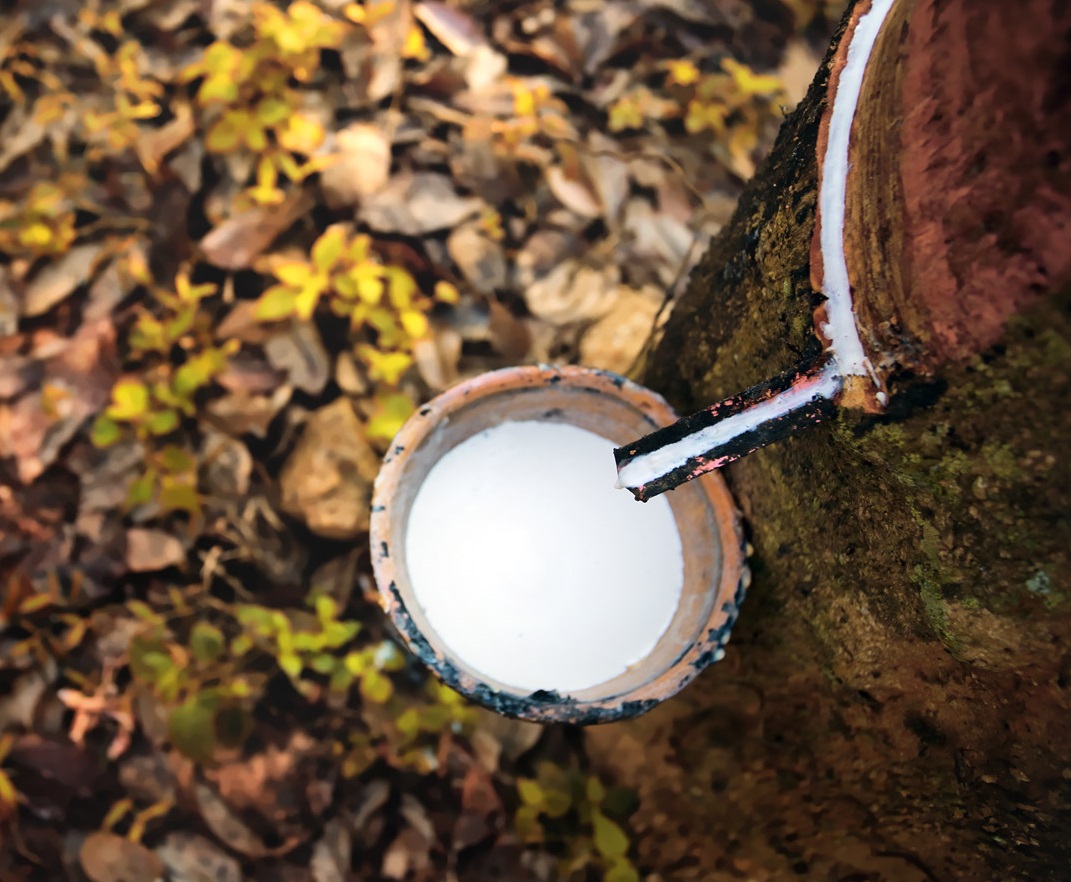 Natural latex
From the liquid natural latex we form our elastic, water-repellent and very resistant outsoles in a special process.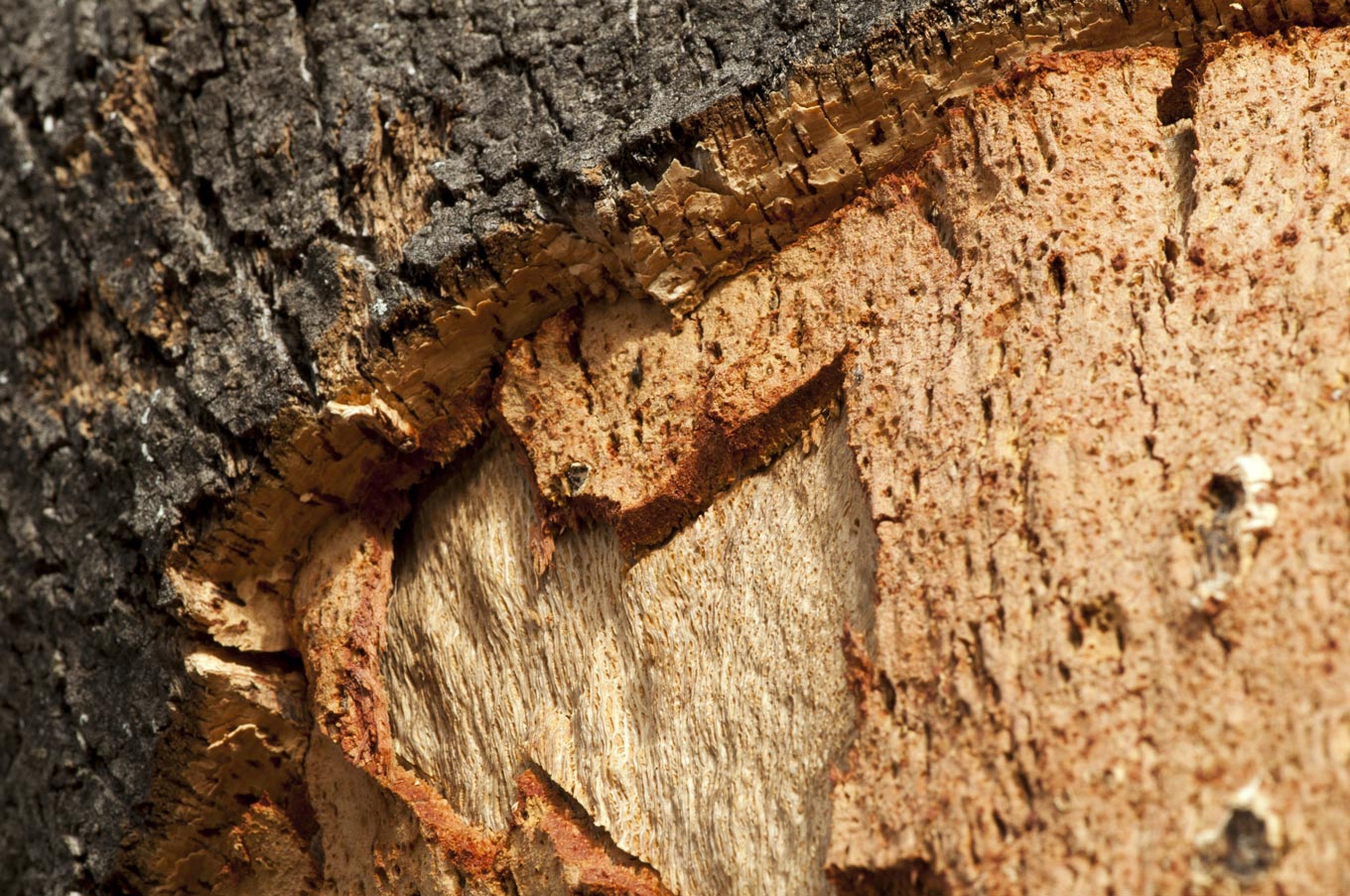 Cork
This material is visually beautiful and absolutely sustainable. Our comfort slippers have a very low weight while the shoe remains elastic and stable. Because of the high wear resistance, our felt clogs with cork sole are particularly durable.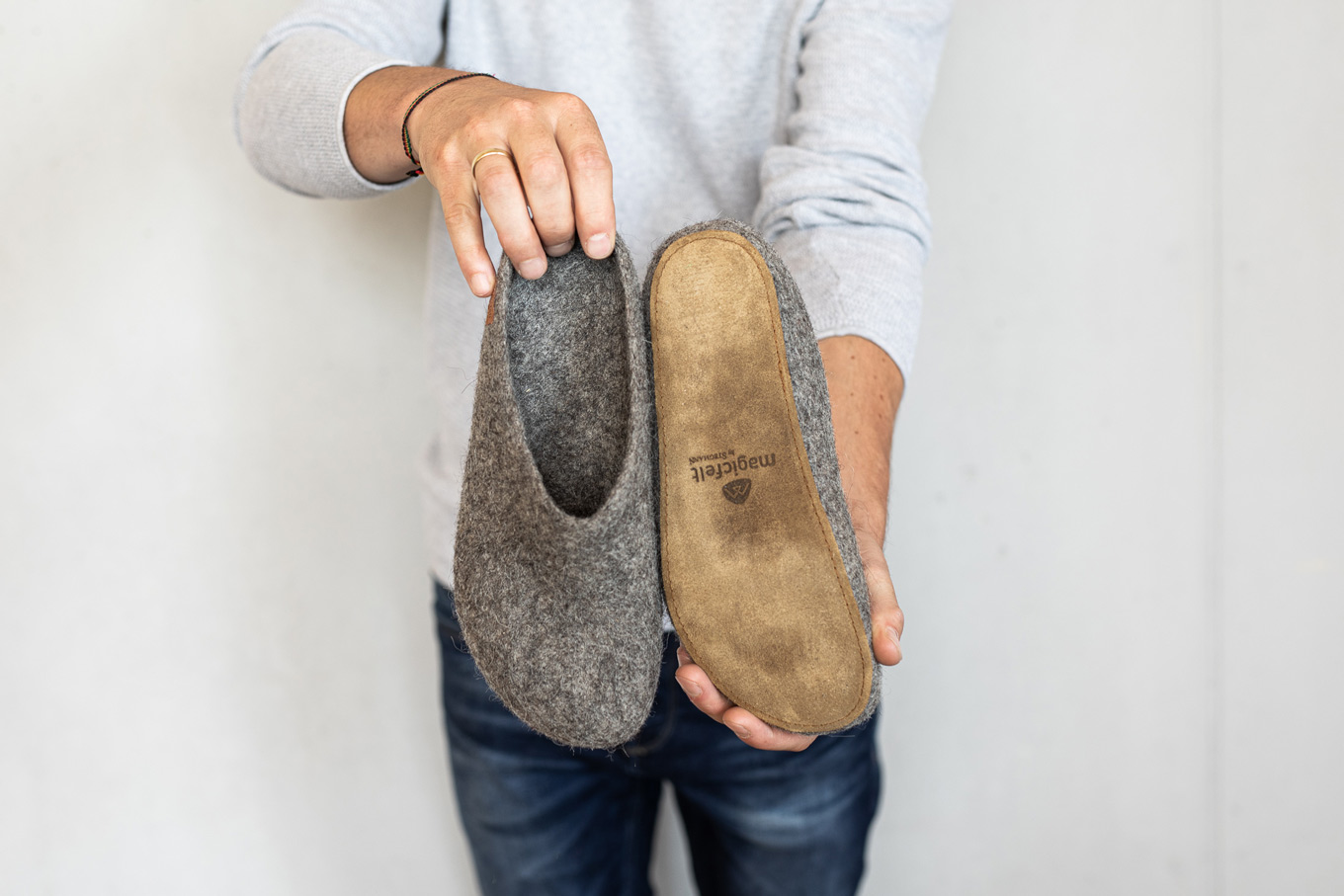 Leder
The leather we use comes from Austria. Because of its special structure, the leather fabric locks optimally against moisture and keeps it from the shoe. It has a very pleasant feel and is very sturdy.